Veme Oy's main products are different part entireties made from sheet metal and pipes, assembled, unfinished or finished. Materials used are mainly steel, coated steel, stainless steel, aluminium, copper, wood and plastic.
Our products' strong suits are
Ability to develop products in collaboration with our customer
Selling, buying and quality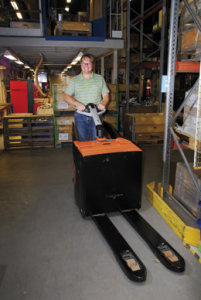 Veme's most important product categories are:
Car- and transportation industry
Car- and transportation industry category divides into two parts: car industry products and other transportation industry products.
In car industry products, Veme Oy's specialities are metal precision details for cars, for example:
Struts and axle components
Seat components
Body reinforcement parts
Seatbelt attachments
Equipment bases
Operation mechanisms for stretch ceilings among other things
Locking mechanisms
Typical other transportation industry products are, for example:
Heavy-duty vehicles' grills and body parts
Seat frames
Cabins' and bodies' structures
Materials used are usually thin sheet metal and steel profiles. Aluminium is also an important material for parts. We also use specific materials developed by car industry.
The most important customers' demands in this category are high quality of products, measurement accuracy and reliable delivery times.
Electronic industry
Electronic industry category covers parts for appliances and electronics, such as bodies, cases and other similar parts made from sheet metal. Parts are made, among other materials, from thin sheet metal, aluminium and copperTypical for this category are measurement accuracy of products, rather big quantities and precise delivery times.
Playground equipment and furniture
Products in this category are typically different bodies and assembly parts for furniture and equipment in public areas. Materials in bodies are usually thin steel sheet and thin-walled profile. Assembly parts are usually made from steel sheets with different strength.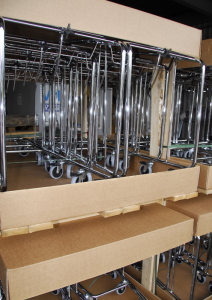 Products in this category have, among other properties:
Requirement for high finish quality
Batch sizes are rather small
Planning production technique with customer is required.
Production- and equipment technology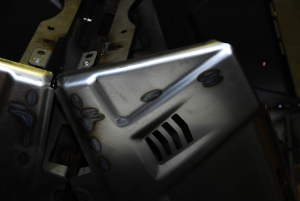 Products in this category range from special products as a planting device to consumer goods such as a CD-rack for example.
Typical for this category are, among other things:
Small batch sizes
Important role in product development and production technical planning
Production going as far as retail packaging