Production technology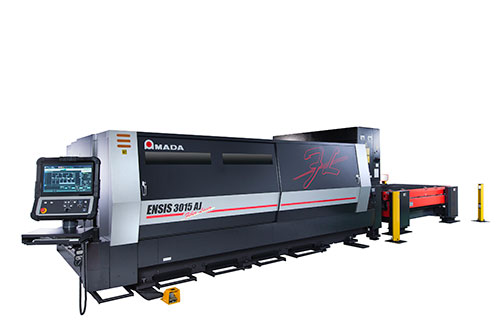 Veme Oy's production technology is best suitable for producing, assembly and finishing entireties made from sheet metal, strips and thin-walled profiles. In addition to our own production, we also have a wide network of subcontractors, but we try to make as much as possible ourselves.
Pressing-, cutting-, and follow-on tools allow production of sheet metal parts with material strength of 0,3 – 25 mm. Laser/folding, Finn-Power P4 and Bodor P3015 12 kW laser max 25 mm. With Ensis max 25 mm, optimal working area 0,5 – 6 mm. Folding unit is best used for making smaller batches.
Welding solutions are Mig-, Tig- and robot welding. Welding materials include regular steels, special steels like stainless steel and aluminium.
Finishing is line-based, where pretreatment is made by thin film Gardobond X 4739 pretreatment system and the actual finish by powder painting. As a subcontractor, we also offer electrochemical and hot-dip galvanizing, electropolishing and other types of coating solutions.
Assembly is based on product-specific fixtures and diverse joining methods such as different riveting solutions, resistance- and bolt welding, glueing, screw joints, TOX-joints and so on. We also install metal-, plastic- or sticker components chosen by our customer, to our products.
Machinery in Veme Oy, Laitila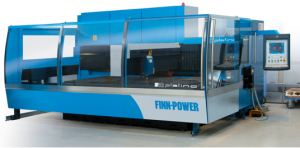 Eccentric presses, 30 pcs + 5 smaller band lines
Laser Prima-Power Genius 6 kw
2kW Amada ENSIS 3015 AJ fiber laser
Laser cutter Bodor P3015 12 kW fiber laser
2 x Finn-power Platino P6 4 kW laser
Press brakes Amada and Finnpower E
Finn-Power E-Break press brake 135 ton
2 CNC machining units
Large press band lines for 315, 250 ja 200 ton presses; largest table size 2100 x 1600 mm
Hydraulic presses, 150 t ja 350 t
Feeders for a total of 10 band line presses
Back-pressure cylinders for deep drawing
Vibration mill
Welding robots (7 units)
Manual welding stations MIG, TIG
TOX-joining machine
Automatic product-specific machining- and welding units
Wide range of small machines
Lapping machines (3 units)
Powder-coating line: pretreatment zirconium based conversion coating method, max. piece size 1100 x 400 x 1600mm
3D-measuring machine arm
Machine tooling facility for tool maintenance
Slide bearing installer
Sheet cutting and edging machines
Automatic saw and a semi-automatic angle saw
Tube and pipe bender 2pcs
Tauring unit
Washing line (3 units)
Resistance welding machines
Spot welding units
Costa oxide remover + sanding machine
Quaser tooling facility, 700×1400 mm table
Product development and quality
Veme Oy's product development, quality control and procedure planning are a part of Veme Oy's system delivery service.
The most crucial criteria in procedure planning are finding reasonable quality-price ratio and production-friendly solutions in collaboration with our customer's plan. Our software tools are Solid Works and AutoCad programs.
Proto department works as a support for customer's product development and planning. The whole idea of the department is to help our customer with product development project and getting it ready for production. Proto-department is a stand-alone department, independent from other departments. The department has 2 3D-measurement machines in it's disposal and the full-field measuring makes running in the new tool a lot more efficient.
Quality control at Veme Oy is based on certified ISO 9001:2015 or IATF 16949:2016 quality directive and ISO 14001:2015 environmental directive.
Outsourcing
Outsourcing different parts of production and part entireties is financially beneficial. Veme Oy can reliably deliver outsourcing projects for large batches.
Outsourcing can range from large batches to single machines or even personnel.
The main advantage of outsourcing is that the customer can focus on their own area of expertise while we take care of production and delivery for example to reseller or customer's other distribution channel.
Latest examples Puuha production and Parker Hannifinn.